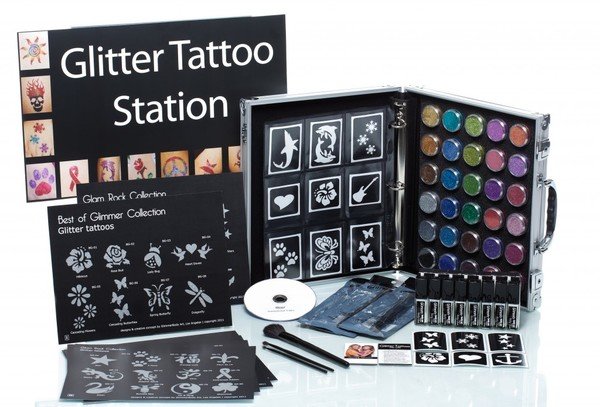 Glitter Tattoos
Nothing says fun more than our REALISTIC TATTOOS! Our incredible selection of beautiful tattoos guarantees nothing but excitement for KIDS and ADULTS! This will not only put a fantastic tattoo on your guests body, this product will put an even bigger smile on their faces!

Glitter Tattoos are Waterproof and last 5-7 days!

Rental Rates includes one of our cheerful tattoo artists for the length of your rental!